South Central Kentucky
12870 Scottsville Road
Lucas, Ky. 42156
P: (270) 646-2660
Middle Tennessee
1280 S Water Street
Gallatin, TN 37066
P: (615) 461-8554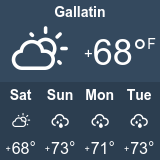 Welcome to Calico Jack's Boat and RV.
We are the Middle Tennessee and South Central Kentucky boat store. Calico Jacks specializes in our Middle Tennessee location by selling StarCraft, Sylvan, SunChaser, Landau, pontoons, StarCraft deck boats. We have recently became a Centurion dealer. Centurion is known for relentlessly innovated World Championship water sports vessels of dominant performance, ambitious design and inspired craftsmanship. Calico Jack's Kentucky location specializes in Tracker aluminum fishing boats, Nitro bass boats, Nitro Fish and Ski boats, Tahoe deck boats,Sun Tracker and the Ultra High Regency pontoon boats. Calico Jack's is an authorized Yamaha, Suzuki, Mercury and Mercrusier service center.
Calico Jacks Pontoons
Looking for a new pontoon boat? Well look no further! Sylvan Marine from Smoker Craft Family of products and the bestboatbrands.com meet all of your pontoon needs. Luxury meets style and affordability with Sylvan's top-of-the-line pontoons.
Find out for yourself why we are leading Nashville in Boat Sales, Boat Rentals and RV Rentals!
© 2017, Calico Jack's Boat & RV, All Rights Reserved