South Central Kentucky
12870 Scottsville Road
Lucas, Ky. 42156
P: (270) 646-2660
Middle Tennessee
1280 S Water Street
Gallatin, TN 37066
P: (615) 461-8554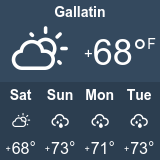 Open House and Boat Demo Day
Open House: May 19th, 9am to 5 pm& May 20th., 9am to 2pm Located at Calico Jack's Marine Outfitters, 12870 Scottsville RD. Lucas KY. We will be showcasing the latest Pontoon boats and fishing boats arrivals while serving free hamburgers and hot dogs. The kids can play in out popular Jump House located in the parking lot. Boat demos will start at 4 to 6 on Friday and 1 to 3 on Saturday at the Barren River State Park Boat Dock and Marina. Centurion, Supreme, HeyDay, and Suntrackers will be the showcase boats. Learn about these boats and pick one out to take home.
2017 Pro Team 195 TXW Mod V Fishing Boat
A GREAT FISHING BOAT FOR WHATEVER YOU ARE FISHING FOR.
© 2018, Calico Jack's Boat & RV, All Rights Reserved